Pasta per Linda
The recipe for my girlfriend's favorite pasta with salmon and shrimp.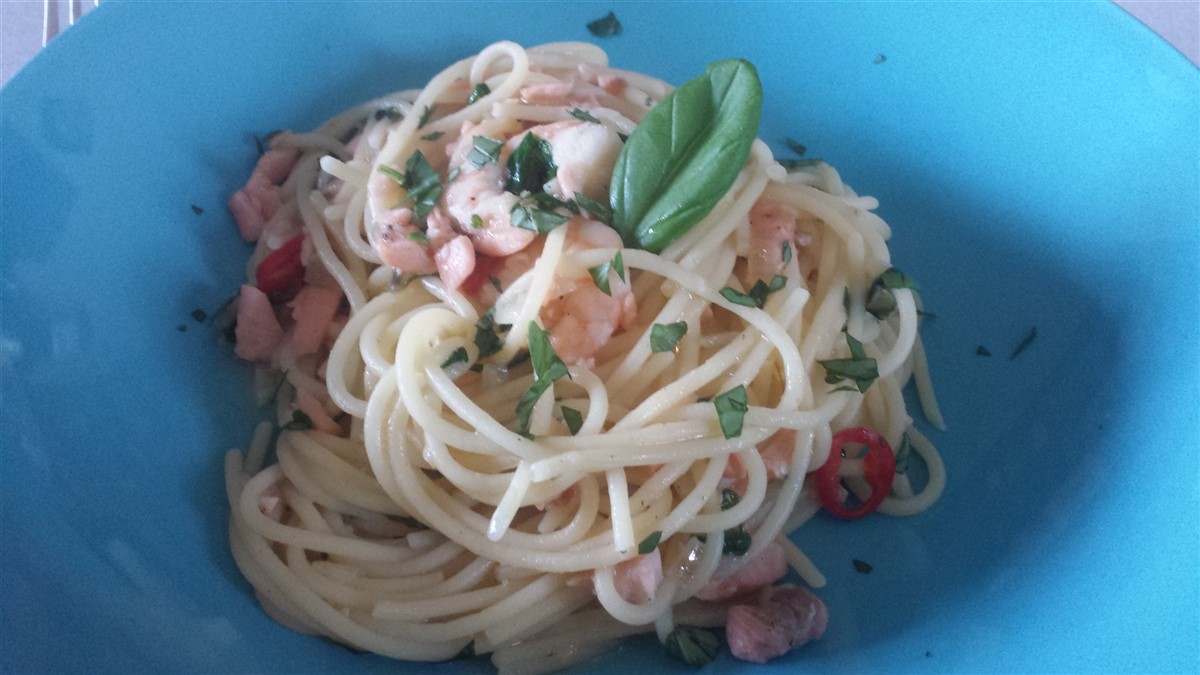 The ingredients for pasta per linda:
1 onion; chopped
2 cloves garlic; chopped
5 gram basil; sliced
1 chili pepper; sliced
100 gram salmon chips;
100 gram prawns; peeled
300 gram spaghetti;
25 milliliter white wine;
olive oil;
How to make pasta per linda?
Add the olive oil to the pan.

Prepare the spaghetti according to the insctructions on the packaging.

Lightly fry the onion and the garlic in the pan until translucent.

Add the salmon chips and the prawn and fry on medium temperature until colored.

Add the chili pepper and fry shortly while stirring.

Deglaze with the white wine.

Let it briefly reduce.

Add the spaghetti and the basil and fry shortly while stirring.

Your dish is ready, enjoy!
More about the ingredients used: