Raspberry souffle
Probably the first dessert Linda made for my family; everybody loved it!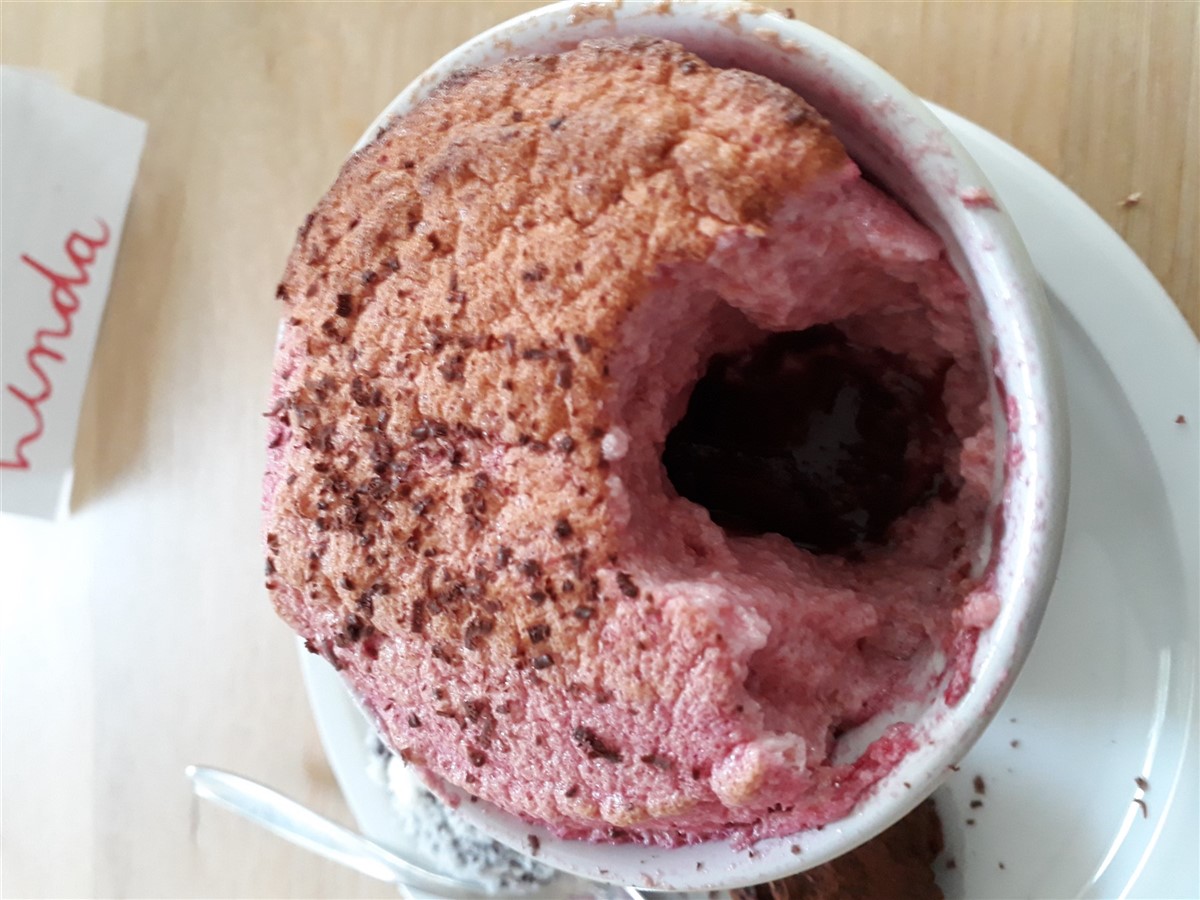 The ingredients for raspberry souffle:
250 gram raspberries;
4 egg whites;
40 gram sugar;
15 gram butter; melted
4 chocolate truffles;
powdered sugar;
How to make raspberry souffle?
Preheat the oven at 200°C.

Grease the ramekins with the butter; 1 ramekin per portion.

Dust with powdered sugar.

Puree the raspberry.

Sieve the raspberry.

Whip the egg white and the sugar till firm.

Mix the raspberry and the egg white.

Fill the ramekins till they are half full and insert the chocolate truffle; then top up the ramekin and smooth over with a palette knife.

Bake in the oven for 7 minutes.

Dust with powdered sugar.

Your dish is ready, enjoy!
More about the ingredients used: