Stir fried spinach
Stir fried spinach, lovely with Kung Pao Chicken.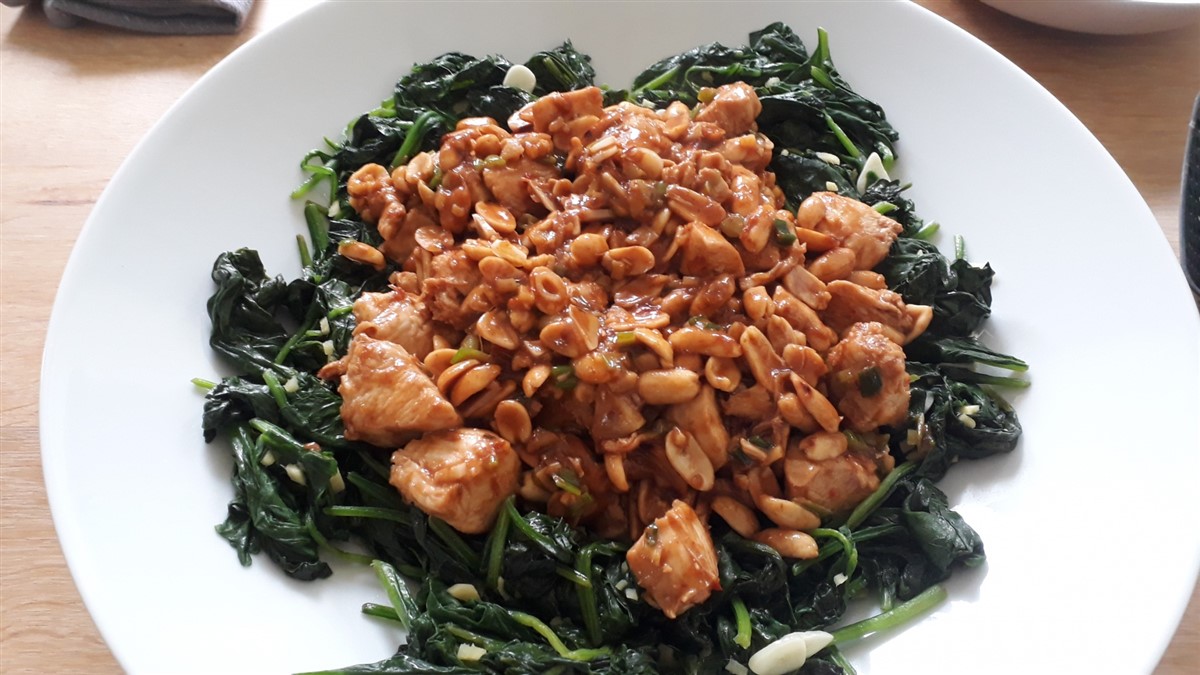 The ingredients for stir fried spinach:
600 gram spinach; washed
10 milliliter sesame oil;
3 cloves garlic; chopped
15 gram ginger; chopped
5 milliliter rice wine vinegar;
How to make stir fried spinach?
Add the sesame oil to the pan.

Add the spinach, the garlic, the ginger and the rice wine vinegar

Fry the spinach 5 minutes till done.

Your dish is ready, enjoy!
Recipes in which stir fried spinach is used:
More about the ingredients used: