Stuffed pointed pepper with chorizo
Great side dish for lamb chops!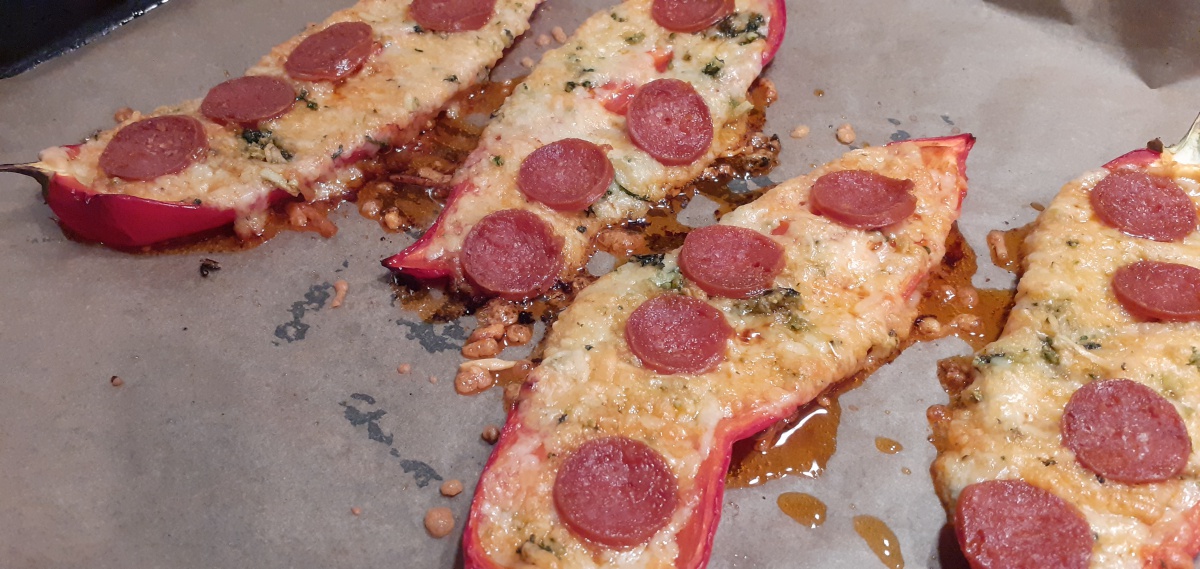 The ingredients for stuffed pointed pepper with chorizo:
2 red pointed peppers; cleaned and cut in half
10 gram basil; chopped
10 gram pine nuts; roasted
50 gram cheese; grated
100 gram chorizo; in slices
How to make stuffed pointed pepper with chorizo?
Preheat the oven at 180°C.

Crush the basil and the pine nuts in a blender or a mortar; using a mortar will give a more authentic structure to the result.

Mix the basil, the pine nut and the cheese.

Lay the red pointed pepper open side up on a baking tray covered with baking paper.

Fill the red pointed peppers with the mixture.

Lay the chorizo on top

Bake in the oven for 15 minutes.

Your dish is ready, enjoy!
More about the ingredients used: