Oven baked lamb ribs
Pay attention when grilling the ribs as the sugars in the marinade burn easily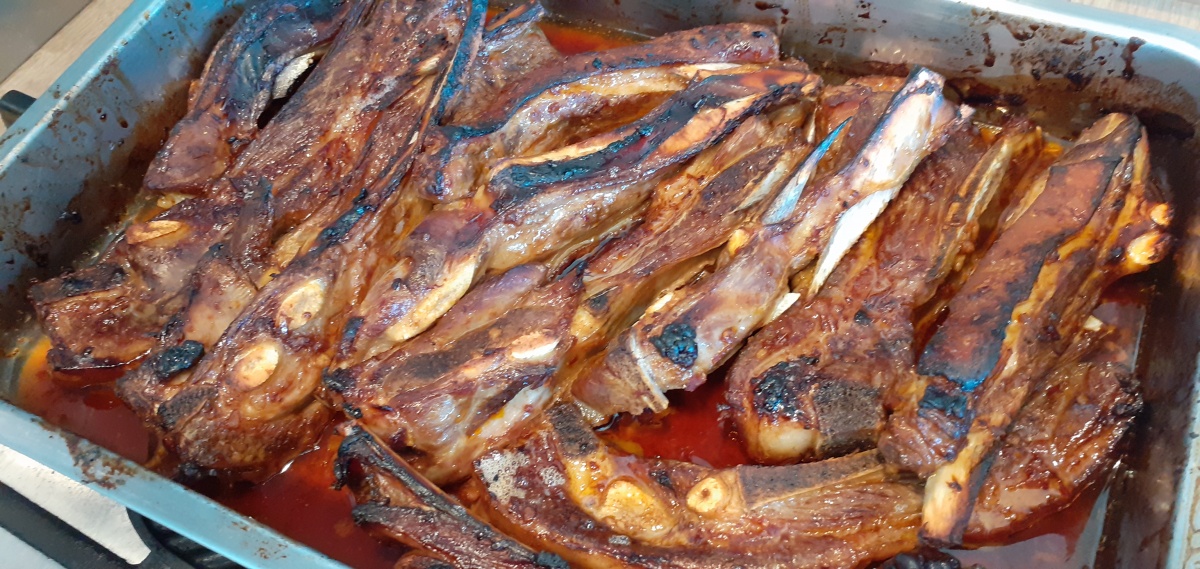 The ingredients for oven baked lamb ribs:
1000 gram lamb ribs;
marinade for spareribs;

80 milliliter sweet soy sauce;
20 gram pepper paste;
40 gram honey;
5 cloves garlic; pressed
20 gram ras el hanout;
1 table spoons lemon juice;
How to make oven baked lamb ribs?
Prepare the marinade for spareribs.

Mix the sweet soy sauce, the pepper paste, the honey, the garlic, the ras el hanout and the lemon juice.
Your result is ready for further use.

Marinate the lamb ribs for at least 3 hours.
Preheat the oven at 160°C.
Bake covered with tin foil in the oven for 60 minutes.
Remove from the oven and remove the tin foil.
Grill in the oven for 10 minutes. Note: Anytime your grilling something make sure to keep watching it so it doesn't burn!
Your dish is ready, enjoy!
More about the ingredients used:
Alternative recipes for spareribs: