Carrot puree with dill
I had never made puree this way but it is remarkably easy to do and the result is better than any vegetable puree I had made before.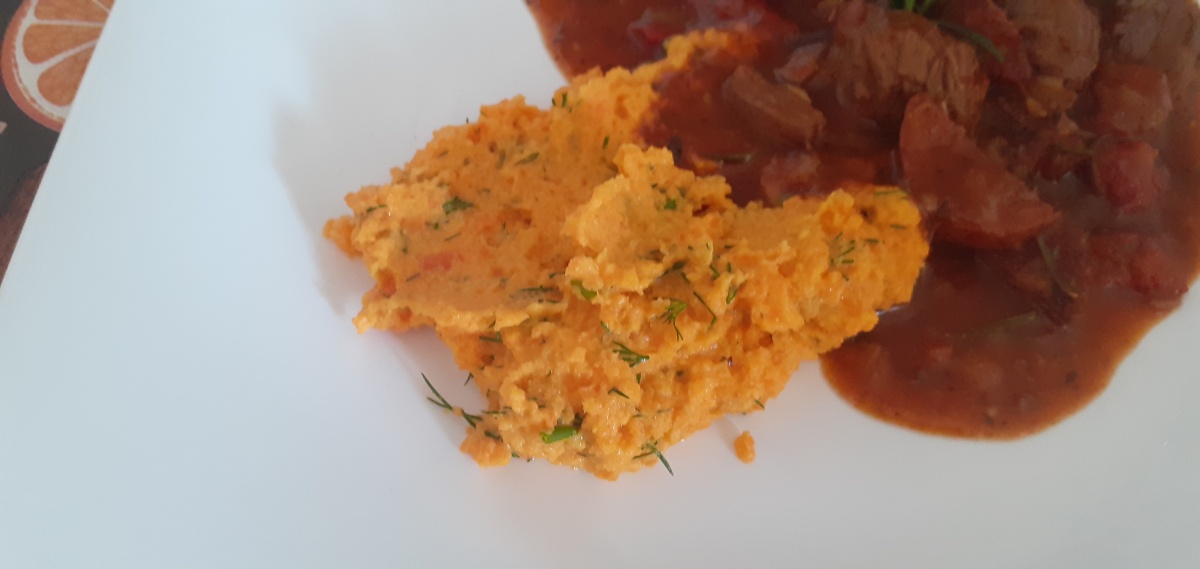 The ingredients for carrot puree with dill:
800 winter carrots; peeled
175 gram unsalted butter; in cubes
150 milliliter cooking cream;
30 gram dill; sliced
How to make carrot puree with dill?
Preheat the oven at 180°C.

Create one layer of the winter carrot in a baking dish

Lay the unsalted butter on top

Bake in the oven for 40 minutes.

Add the cooking cream

Puree the winter carrot, the unsalted butter and the cooking cream.

Mix the dill through.

Your dish is ready, enjoy!
More about the ingredients used: