Chicken Chorizo Burger
Every Monday Linda and I cook for my 3 nephews and every Monday we cook something new for them.
Except for this dish as they kept asking us to make it again!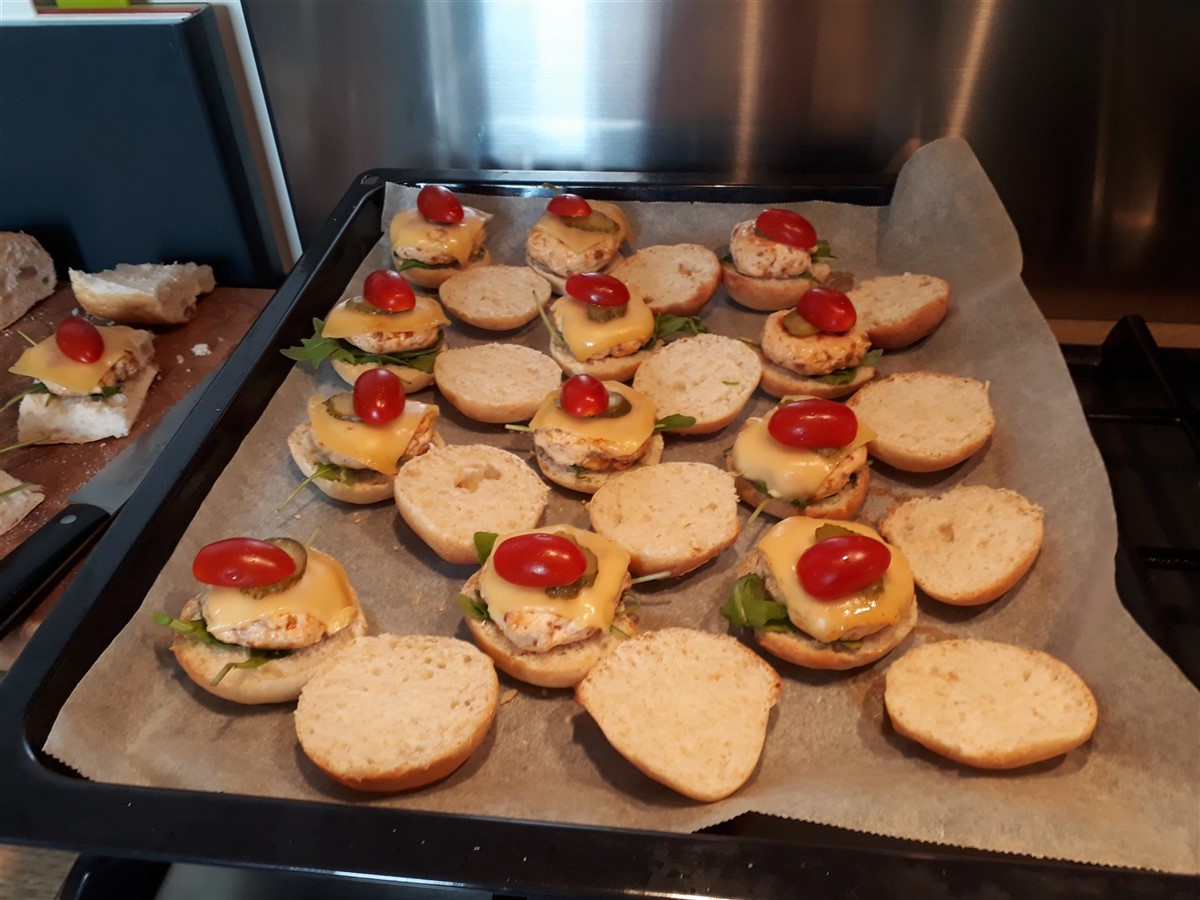 The ingredients for chicken chorizo burger:
250 gram chicken breasts;
150 gram chicken thigh filets;
100 gram chorizo;
olive oil;
4 hamburger buns;
4 slices cheese;
rocket;
8 cherry tomatoes; sliced
pickle; sliced
How to make chicken chorizo burger?
Mix the chicken breasts, the chicken thigh filets and the chorizo in a food processor until you have a minced structure.

Shape the mixture into burgers; 1 per serving.

Grill the burgers for 10 minutes while turning regularly till they are cooked.

Add the cheese and cook for 2 minutes.

Cut the hamburger bun open.

Add the rocket

Add the burgers

Add the pickle and the cherry tomato
More about the ingredients used: