Flambeed kiwi
My third dish from the series of films about flambeing: a dessert with flambeed kiwi (in rum) with some grilled pineapple and some pomegranate seeds.

If you've never tried flambeing fruit; I strongly recommend it! Not only this dish but bananas in rum also works really well. I'll add that recipe soon.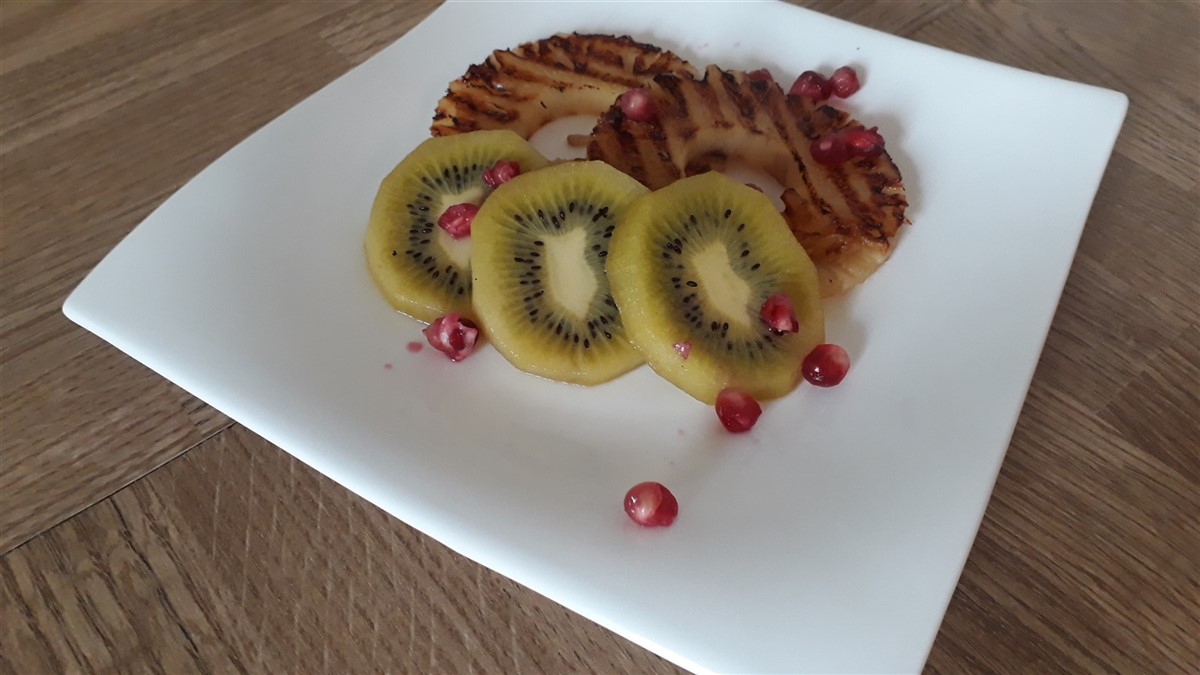 The ingredients for flambeed kiwi:
1 kiwifruit; sliced
pineapple; in discs
10 milliliter rum;
pineapple juice;
20 pomegranate seeds;
How to make flambeed kiwi?
Add the pineapple juice to the pan.

Lightly fry the kiwifruit in the pan until translucent.

Flambé with the rum.

Grill the pineapple till it has a nice grilled striped color.

Sprinkle with the pomegranate seeds for decoration.

Your dish is ready, enjoy!
More about the ingredients used:
Alternative recipes for flambeed fruit: