Chili con carne
Loosely based on a recipe from Heston Blumenthal.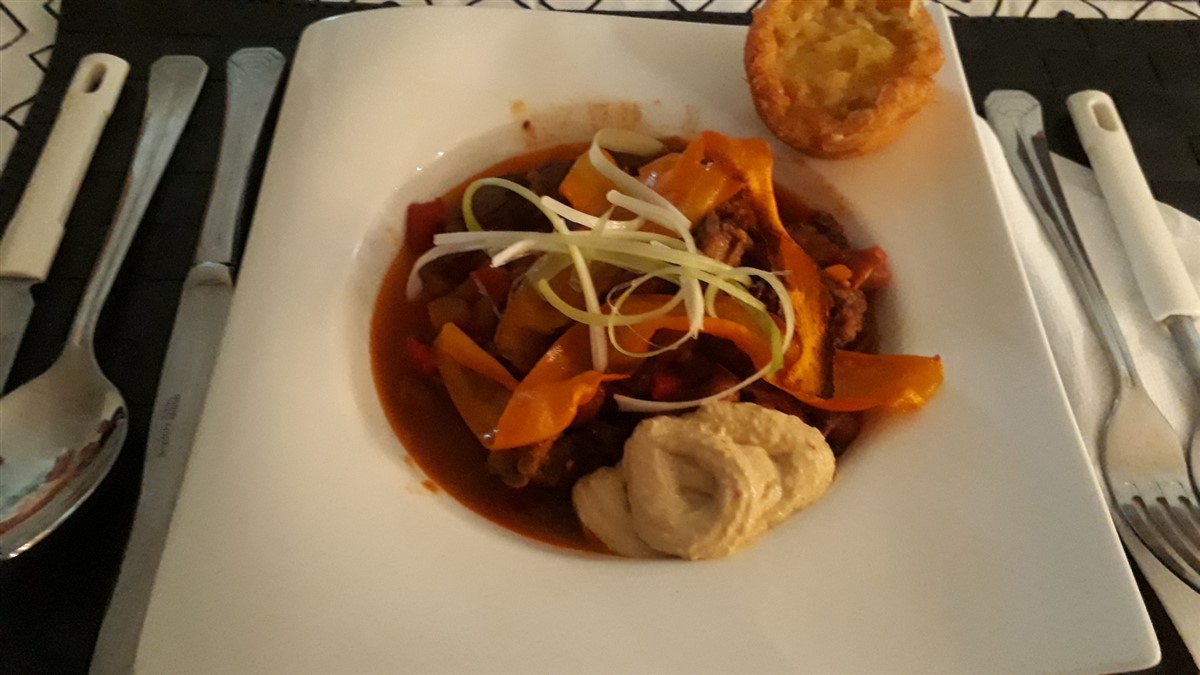 The ingredients for chili con carne:
500 gram beef stew meat; in cubes
250 gram minced beef;
750 gram sieved tomatoes;
1 winter carrot; in cubes
6 cloves garlic; chopped
1 chili pepper; sliced
350 milliliter red wine;
4 star anise;
70 gram tomato paste;
beef stock;
3 roasted red peppers; in cubes
100 gram spice butter;

5 gram cumin; grinded
5 gram paprika;
100 gram butter;
5 milliliter ketchup;
5 milliliter Worcestershire sauce;
5 milliliter olive oil;
5 gram chili powder;

olive oil;
2 onions; chopped
400 gram brown beans;
How to make chili con carne?
Prepare the Spice butter.

Mix the cumin, the paprika, the butter, the ketchup, the Worcestershire sauce, the olive oil and the chili powder.
Your result is ready for further use.

Add the olive oil to the pan.
Add the beef stew meat and the minced beef to your pan and sear on medium temperature until colored. Use multiple portions if needed.
Lightly fry the winter carrot, the garlic, the chili pepper and the onion in the pan until translucent.
Add the beef stew meat, the minced beef and the tomato paste and fry shortly while stirring.
Add the red wine and the star anise
Let it briefly reduce.
Add the beef stock and the spice butter to the stew.
Stew for at least 3 hours.
Remove the star anise.
Add the sieved tomatoes and the roasted red pepper
Cook the stew for 30 more minutes without a lit. So the stew becomes a bit thicker.
Add the brown beans to the stew.
Boil for 10 minutes.
Your dish is ready, enjoy!
More about the ingredients used: