Oven baked french fries
An easy and healthy alternative for your french fries.

The 35 minutes might vary if you cut your fries a different size but for most sizes it's perfect!

Try changing the herbs to suit your mood :-)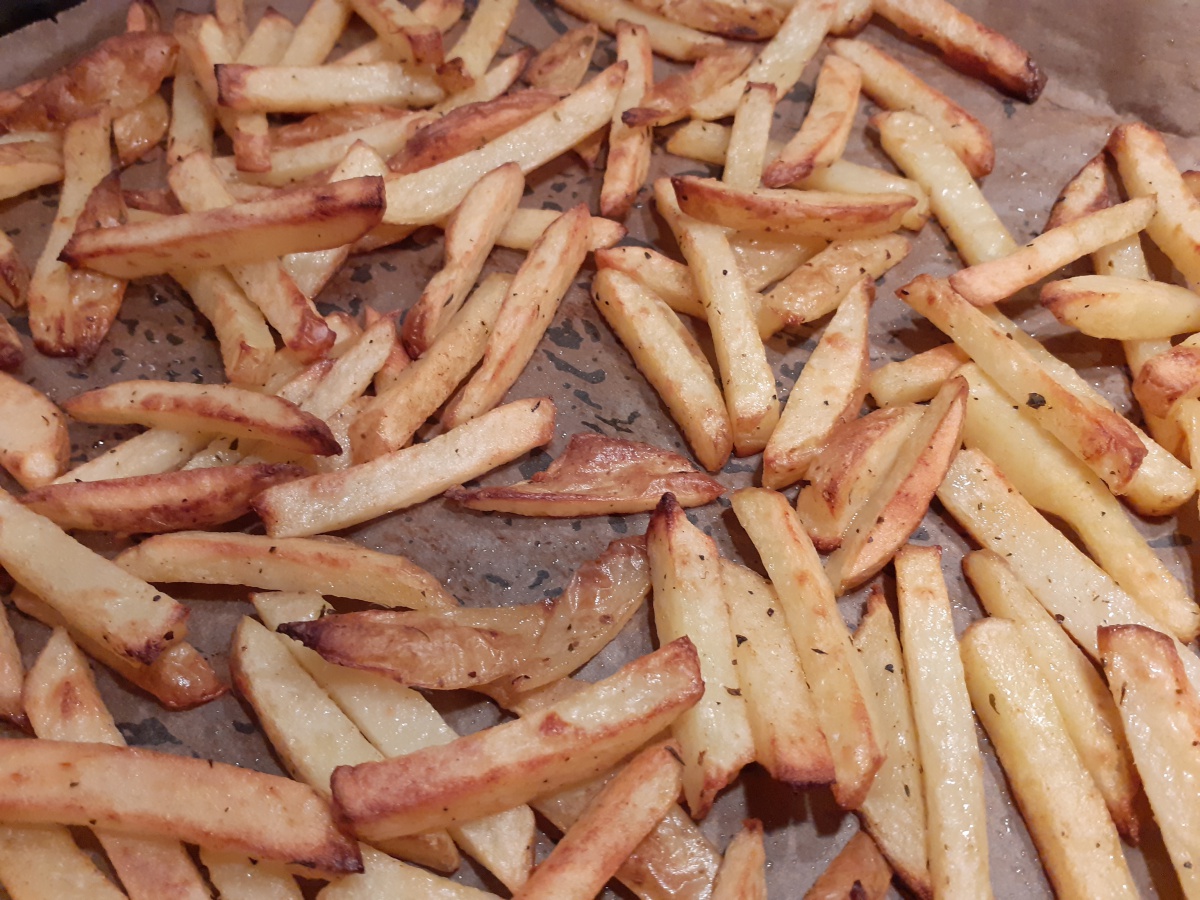 The ingredients for oven baked french fries:
400 gram potatoes; cut into fries
4 gram Herbes de Provence;
4 gram paprika;
5 milliliter olive oil;
salt;
How to make oven baked french fries?
Preheat the oven at 220°C.

Wash the potato and dry with some kitchen paper.

Mix the potato, the Herbes de Provence, the paprika and the olive oil.

Bake in the oven for 20 minutes.

Remove the baking tray from the oven; mix the ingredients so they are turned and spread them out again over the baking tray. If you have too much moisture this is a good time to remove it with a kitchen towel.

Bake in the oven for 15 minutes.

Flavor with the salt

Your dish is ready, enjoy!
More about the ingredients used: