Eggplant Parmigiana
Like so many Italian dishes, there are different versions of the eggplant Parmigiana. Every nonna in Italy has her own recipe and if you look at the Italians in the United States, you also have many recipes there.
I prefer this version myself, but don't let that stop you from giving it your own twist!

The quantities are for 4 people if it is your only side dish; I made this for Christmas for 8 people as one of several side dishes and then we had enough.
That is also why the photo is a bit dark ... I will look for another photo from another time if I can remember :-) or the next time I'll take a new photo.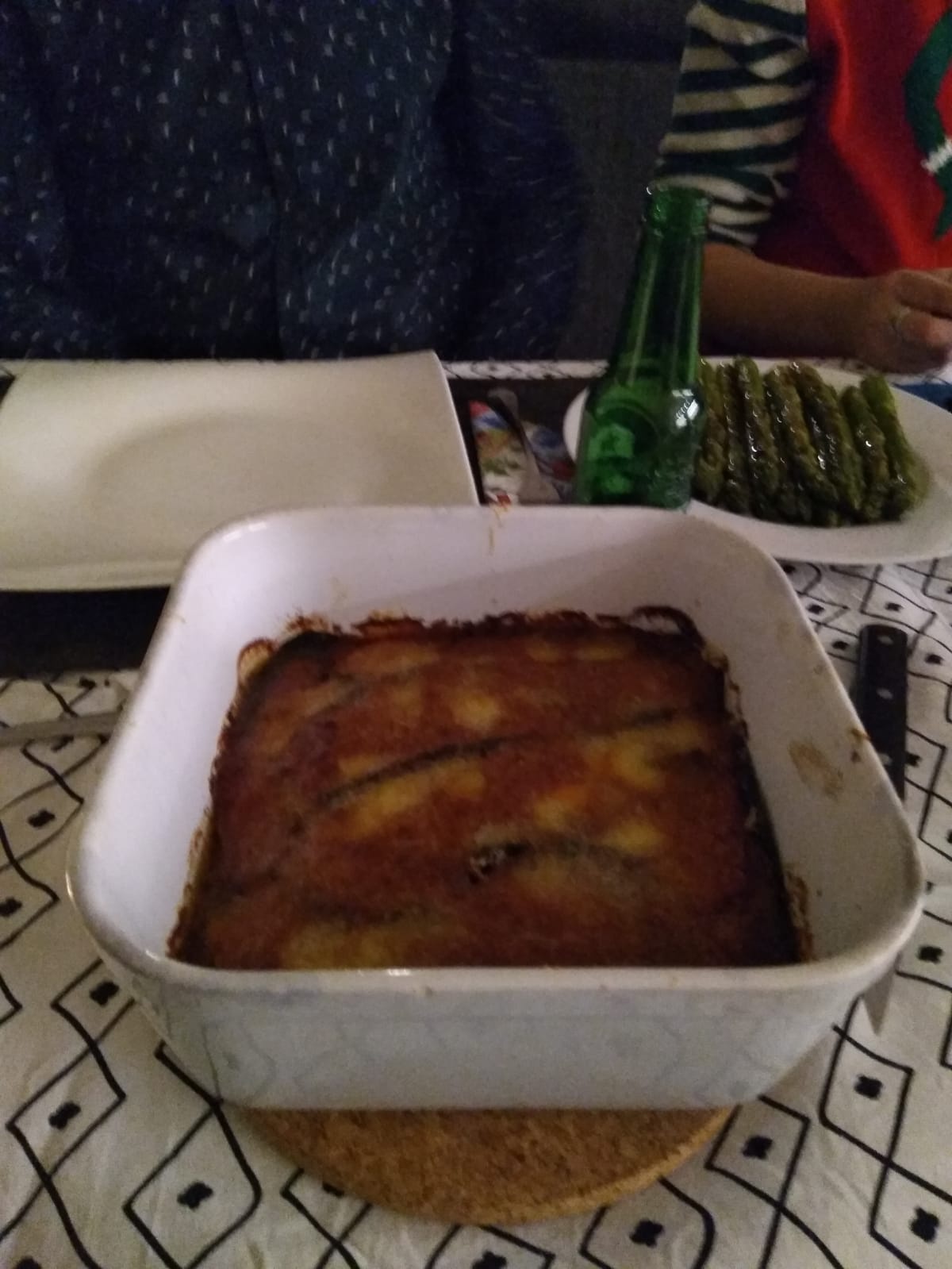 The ingredients for eggplant parmigiana:
2 eggplant; in long thin slices
salt;
250 gram passata di pomodoro;
80 gram Parmigiano-Reggiano; grated
80 gram mozzarella; grated
40 gram flour;
olive oil;
20 gram basil; chopped
How to make eggplant parmigiana?
Preheat the oven at 180°C.

Mix the eggplant and the salt.

Let it rest for 60 minutes.

Wash the eggplant and dry with some kitchen paper.

Dust with flour.

Grab a new pan.

Add the olive oil to the pan.

Fru the eggplant until they are crispy.

Let the eggplant dry on some kitchen paper.

Create one layer of the eggplant in a baking dish

Add a layer of passata di pomodoro, Parmigiano-Reggiano, mozzarella and basil.

Repeat until no eggplant is left.

Bake in the oven for 30 minutes.

Let it rest for 15 minutes.

Your dish is ready, enjoy!
More about the ingredients used: