Piccata al limone
In stead of Marsala you can use a dry white wine; however I prefer to use sherry to keep the taste of fortified wine.
I think the traditional recipe uses white wine.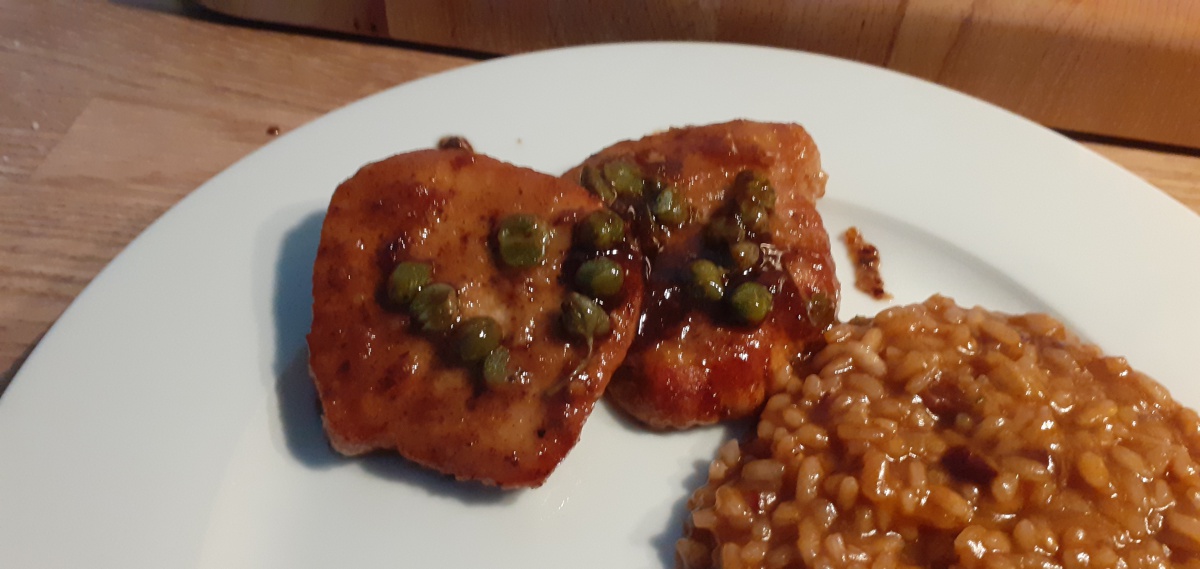 The ingredients for piccata al limone:
4 veal cutlets;
75 milliliter Marsala;
200 milliliter chicken stock;
10 gram capers;
25 milliliter lemon juice;
flour;
olive oil;
butter;
pepper;
salt;
parsley; chopped
How to make piccata al limone?
Take the veal cutlet.

Dust with flour.

Add the olive oil and the butter to the pan.

Add the veal cutlet and fry on medium temperature until colored.

Remove from pan and set aside.

Deglaze with the Marsala.

Add the chicken stock

Let it briefly reduce.

Boil for 5 minutes.

Add the caper and the lemon juice

Boil for 2 minutes.

Flavor with the pepper and the salt

Add the veal cutlet and cook for 2 minutes.

Sprinkle with the parsley for decoration.

Your dish is ready, enjoy!
More about the ingredients used:
Alternative recipes for piccata al limone: