Peach and grape Tarte Tatin
Variation on the classic apple Tatin.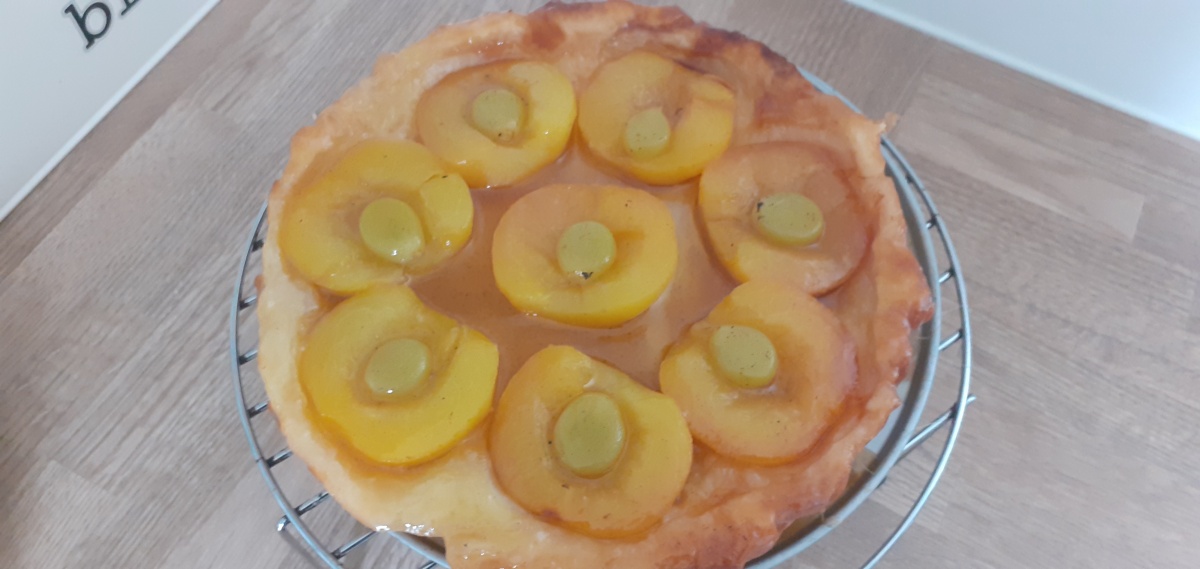 The ingredients for peach and grape tarte tatin:
250 gram puff pastry;
75 gram unsalted butter; melted
75 gram white caster sugar;
1 sticks vanilla;
4 peaches; pitted, peeled and halved
8 white grapes;
How to make peach and grape tarte tatin?
Preheat the oven at 220°C.

Add the unsalted butter, the white caster sugar and the vanilla into a cake tin (25cm diameter).

Take the peaches.

Fill with the white grape.

Add the peach and the white grape into the cake mold.

Line the cake mold with the puff pastry.

Bake in the oven for 30 minutes.

Let it rest for 5 minutes.

Put a plate on the cake tin and flip them in one fluent movement. Remove the cake tin.

Your dish is ready, enjoy!
More about the ingredients used:
Alternative recipes for tarte tatin: