Pesto Genovese
The original pesto recipe. Learn this one and make your own pesto. You can always make your own variations but make sure you understand the basics.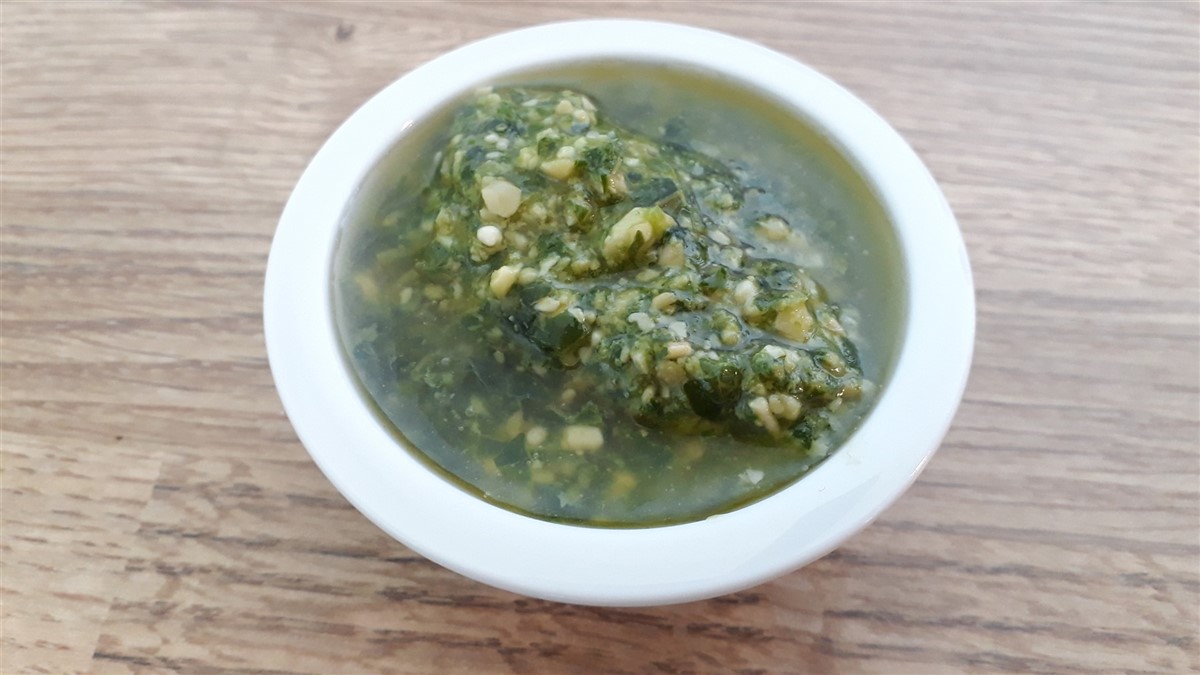 The ingredients for pesto genovese:
2 cloves garlic; chopped
15 gram pine nuts; roasted
50 gram basil; only the leaves
75 gram Parmigiano-Reggiano; grated
50 milliliter extra virgin olive oil;
How to make pesto genovese?
Crush the garlic, the pine nuts, the basil, the Parmigiano-Reggiano and the extra virgin olive oil in a blender or a mortar; using a mortar will give a more authentic structure to the result.

Your result is ready for further use.
Recipes in which pesto genovese is used:
More about the ingredients used: