Meatballs with eggplant
You can use any type of minced meat for this recipe. I'm using a combination of veal and beef; this choice is mostly motivated by my butcher not having enough veal and me having to add beef. :-)

Serve with bread or with penne. When serving with penne make sure to mix the penne with the sauce by removing the meatballs first, after that you mix the penne into the sauce and afterwards you add the meatballs back.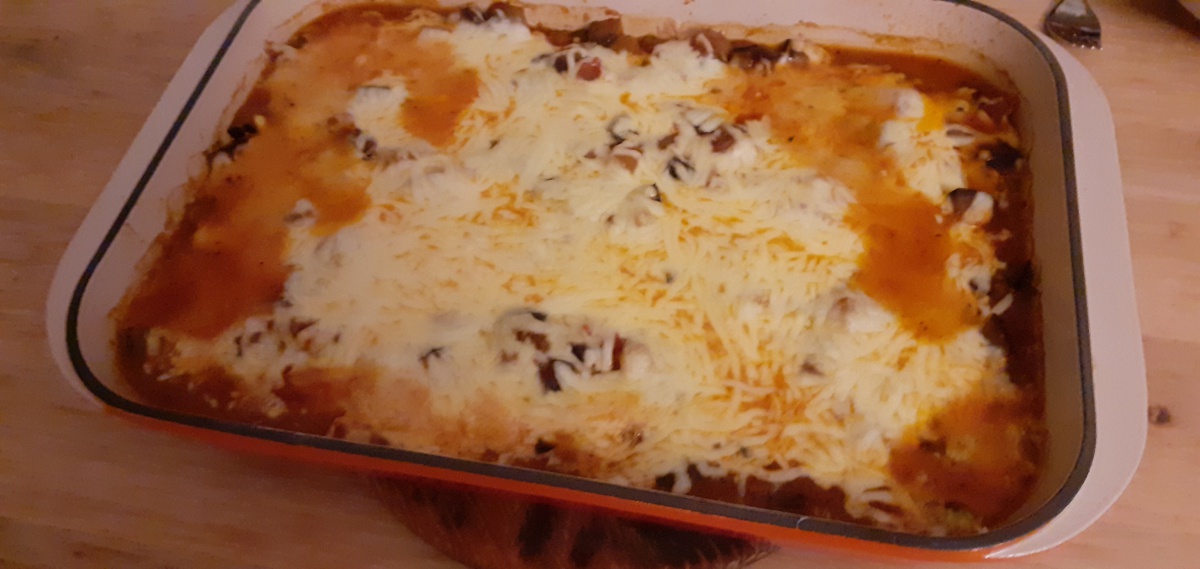 The ingredients for meatballs with eggplant:
500 gram minced veal;
300 gram minced beef;
4 eggplant; in cubes
6 cloves garlic; chopped
10 gram dried oregano;
5 gram thyme; only the leaves
5 gram rosemary; chopped
2 red onions; chopped
800 milliliter passata di pomodoro;
300 gram mozzarella; grated
pepper;
salt;
olive oil;
How to make meatballs with eggplant?
Preheat the oven at 200°C.

Mix the minced veal, the minced beef, the garlic, the dried oregano, the thyme and the rosemary.

Roll balls from this mixture.

Add the olive oil to the pan.

Fry the meatballs for 5 minutes until they reach a nice coloring.

Remove the meatballs from the pan.

Lightly fry the garlic and the red onion in the pan until translucent.

Add the eggplant and fry on medium temperature until colored.

Add the passata di pomodoro

Let it boil for 20 minutes.

Flavor with the pepper and the salt

Add the meatballs to the pan.

Add a layer of mozzarella.

Bake in the oven for 10 minutes.

Your dish is ready, enjoy!
More about the ingredients used: