Roasted leg of lamb
Using incisions is a great way of adding extra flavor to your meat. Not only do your rub the meat with the mixture but by rubbing it into the incisions you get it further into the meat for more flavor.

Serve this with a mushroom risotto made with lamb stock.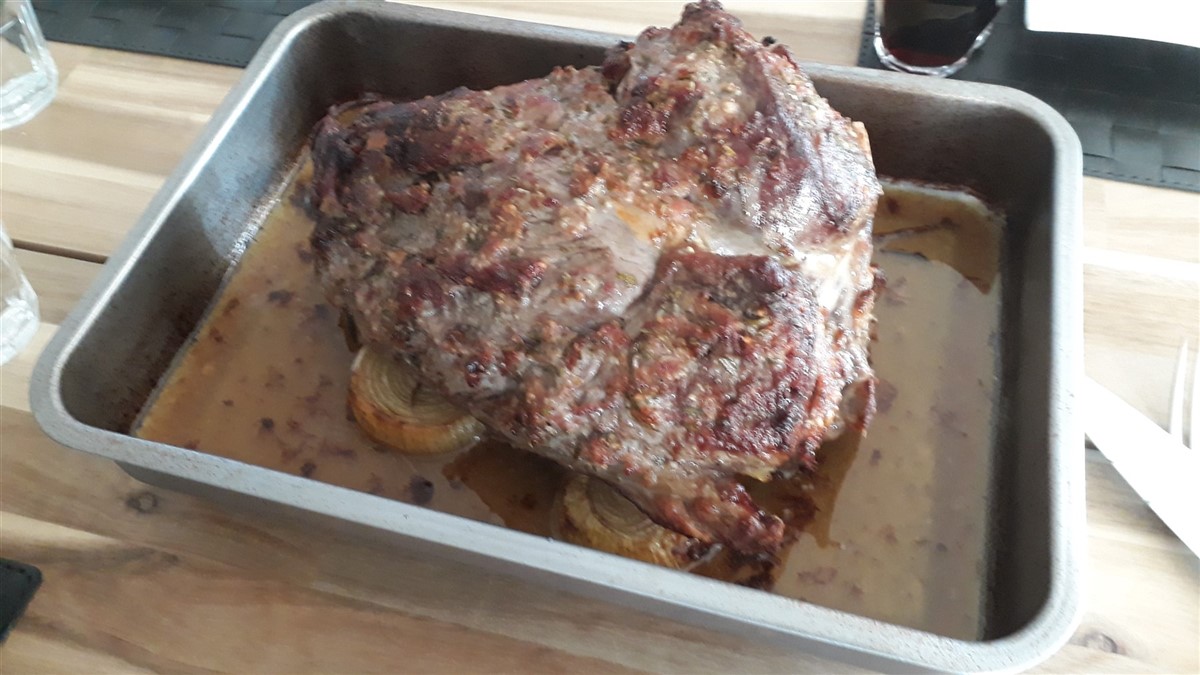 The ingredients for roasted leg of lamb:
2 kilo leg of lamb;
5 cloves garlic; peeled
3 twigs rosemary; only the leaves
100 gram pancetta; chopped
1 onion; in thick slices
pepper;
salt;
olive oil;
white wine;
How to make roasted leg of lamb?
Preheat the oven at 230°C.

Add the garlic, the rosemary, the pancetta, the pepper and the salt into a blender and mix until you have a smooth paste.

Make incisions in the leg of lamb and rub the leg of lamb with the paste. Make sure to rub it into the incisions for extra flavor.

Add the onion to your roasting pan.

Lay the leg of lamb on top

Drizzle with the olive oil.

Roast the leg of lamb in the oven for 15 minutes.

Set the temperature to 150 degrees Celsius and keep it in the oven for 60minutes.

Baste regularly with it's juices.

Your dish is ready, enjoy!
More about the ingredients used:
Alternative recipes for leg of lamb: